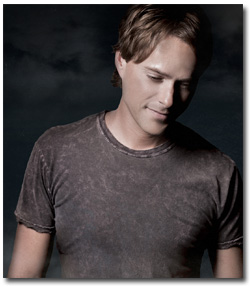 Bryan White was born and raised in Lawton/Fort Sill, Oklahoma to a musical family. His parents and grandparents were musicians and singers. Growing up he listened to all kinds of music. His parents played in cover bands and, thanks to his father, he learned to play drums while he was still very young.
He recalls that it came naturally to him and he became so good at the drums that his parents frequently invited him to play with them. Since their bands played all different styles of music, White feels it gave him a great perspective and helped to make him the diverse artist that he is today. Although country music has his heart, he loves and respects all kinds of musical expression.

To Book Bryan White Contact:
Agent
Dr. Gerald Murray

Cell: → [256-710-0029]


Email:  doctormkt@aol.com


One thing White never tires of mentioning is the day he heard the music of his musical mentor, Steve Wariner. "People talk about defining moments. For me, this was definitely one of them. I heard Steve's voice and I immediately gravitated toward his tone and phrasing. I knew right then, at the age of fourteen, what I wanted to do with my life." Fresh out of high school White says he packed up his guitar, drum sticks, angst, dreams, five hundred dollars and headed to Nashville to pursue a career in country music.
The move proved to be beneficial. He charted seventeen singles on Billboard's Country Charts, had six number one singles, two platinum records, two gold records, he joined forces with Shania Twain and together they took "From This Moment On" all the way up to number four on Billboard's Hot 100 Chart. He has garnered several awards for himself, including a Grammy, a CMA Horizon Award, and an ACM Top Male Vocalist award among them. And, with his songwriting, he helped several other artists climb the charts; Sawyer Brown and Diamond Rio both got in the top five with songs co-written by White and Wynonna, Joe Diffie, LeAnn Rimes and Lila McCann all recorded songs he co-wrote. The accolades led him to various TV appearances such as "The Tonight Show," "Late Night With David Letterman," NBC's "The Today Show," and "CBS This Morning." However, despite all of his music successes, it is an award from outside of the music arena that is probably the best indicator of who White really is; People Magazine named him one of their "fifty most beautiful people" in the world and everyone who knows him finds it easy to understand why.
White says he has always been grateful for all he's been given throughout the years but now looking back in retrospect, he is more grateful than he's ever been before. "To gain notoriety for doing something that's second nature has always amazed me," he says. "It's incredible that I've gotten to work with so many of the people who've influenced me. It still blows my mind."
White has just completed his eighth studio album entitled Dustbowl Dreams. It is a sonic sensation infused with stories about real life, coupled with pocket-grooves, rootsy acoustic parts, soaring pop-country melodies, and a passionate and energetic delivery that reaches into your soul touching on subject matter we all can relate to, But the underlying theme is never forgetting your roots; which, for White, is his Oklahoma pride. "The song 'Dustbowl Dreams' was inspired by my pride as an Oklahoman, my fascination with my lineage and history, and identifying with the grit, soul, and spirit of Oklahomans, especially during the Great American Dustbowl. I love to think of myself as a product of their perseverance. Dustbowl Dreams is, in essence, the American dream."
When asked what he hopes to accomplish with this new album, he smiles confidently and says, "I've already swung the bat hard and put the ball out of the park. I have nothing left to prove but I have a lot more to say." Inspired by his ancestors, his heritage, and pride, he is determined to once again make an impact with his music and use his platform for the greater good. Never forgetting his stellar past, he looks ahead with confidence, determination, and much anticipation to a future filled with more dreams; Dustbowl Dreams.