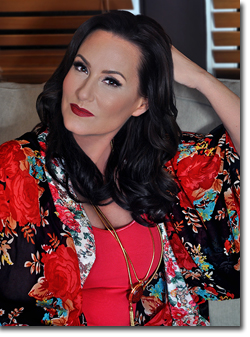 Georgette Jones, "The Princess of Country Music", has teamed up with Gerald Murray, former manager of her Father, George Jones, for booking 2017 show dates.

Georgette is a stellar traditional singer and seasoned entertainer who is guaranteed to deliver an outstanding real country music show experience to her audiences. Her 133,640 dedicated fans on Facebook are an obvious testament to that.
Georgette Jones was born to the only Country Music Hall of Fame husband and wife artists, George Jones and Tammy Wynette. She sang with one or both of her parents beginning at the age of three.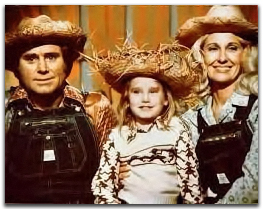 She recorded her first single with her Dad, "Daddy Come Home" when she was ten years old, and performed it later that year on an HBO special.
To Book Georgette Jones Contact:
Agent
Dr. Gerald Murray

Cell: → [256-710-0029]


Email:  doctormkt@aol.com



Georgette also worked as a backup singer for her Mom. She was thrilled to have opened for her Dad at the historic Ryman Auditorium. She has appeared on TV shows such as Crook and Chase, RFD-TV, Larry's Country Diner, Tru Country and The Grand Ole Opry.

She was cast for four episodes in the TV series "Sordid Lives" starring along side Emmy award winner, Leslie Jordan (Will and Grace) and many other stars such as Olivia Newton-John (Grease), Bonnie Bedelia (Die Hard), Rue McClanahan (The Golden Girls), Margaret Cho (Comedien), and Caroline Rhea (Sabrina the Teenage Witch, and Comedien).  Georgette re-recorded three of her Mom's songs that were included on the soundtrack for the series."

Georgette is also an author. She and Patsi Bale-Cox penned her own life story in a book released by Atria Books entitled, "The Three of Us". Georgette is a songwriter and member of SESAC, the CMA and Americana Association.

A duet entitled, "You and Me and Time", which Georgette co-wrote for her Dad, was released as the first single off her Dad's CD, "Burn Your Playhouse Down".

Georgette has recorded three CDs with Heart of Texas Records: "A Slightly Used Woman", "Strong Enough to Cry" and a special tribute CD in honor of her Mom, "Till I can Make it on my Own".  She also recorded three CDs with Lennon records: "When Tractors Fly", "This is Christmas" and "I Believe".  Most recently, Georgette was honored to record a duet with Sammy Kershaw on his new CD in tribute to her Dad. They chose "Near You" which is one of Georgette's favorite duets by her parents.

Georgette has toured Ireland, Europe, Asia and Canada along with her American touring schedule. She is currently working on new music and multiple projects in the upcoming year. You can keep up with Georgette by following her on Facebook, Twitter and Instagram.